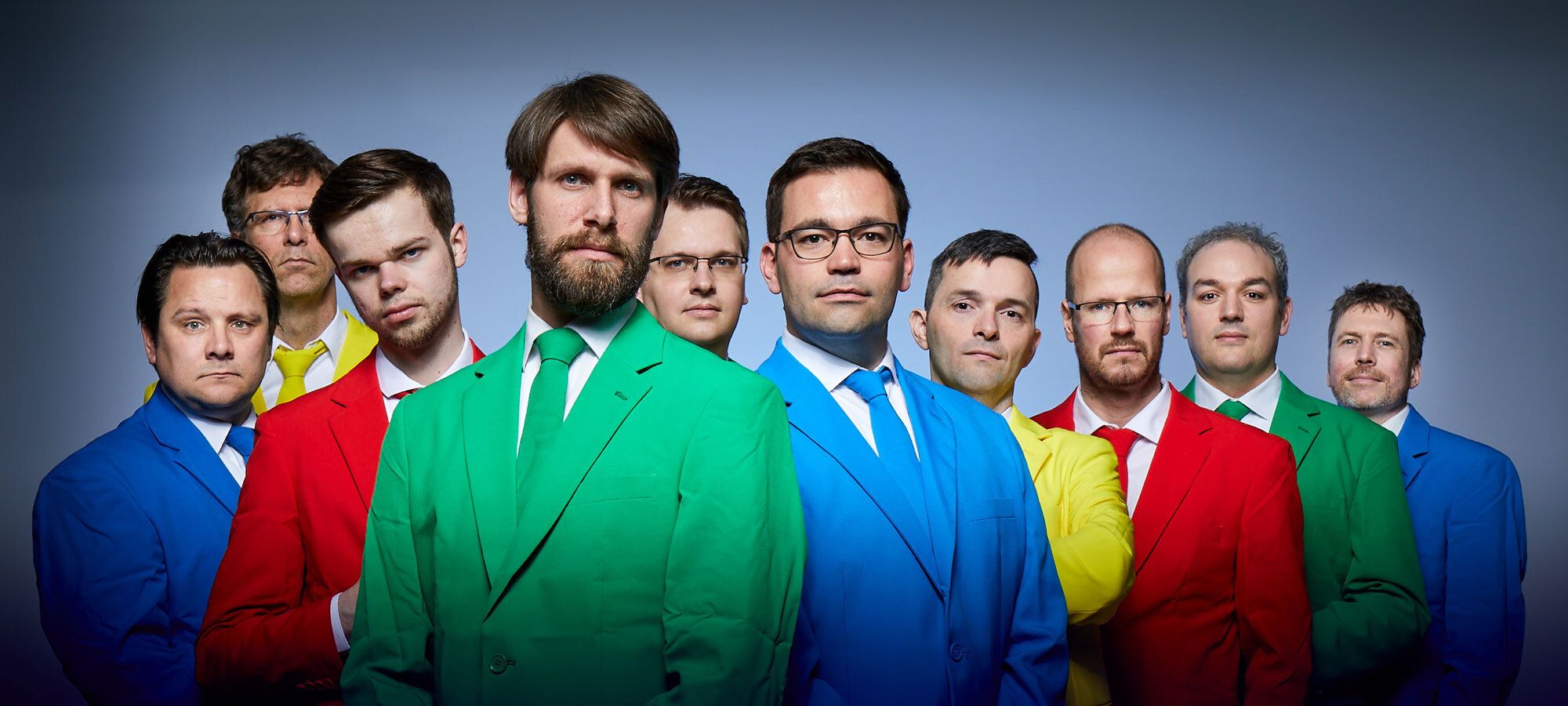 Looking for the Craft and Joomla! CMS specialist?
Perfect Web Team is an enthusiastic team of specialists in the open source CMS'es Joomla and Craft.
Craft is the most flexible and powerful solution for custom assignments. It is a very user-friendly content management system that is basically very minimal. It is designed to be built and set up according to your wishes, even if these are more complex and require specific functionalities.
Behind Craft CMS is a professional team that continuously develops this CMS on the rise. Thanks to the pro version for which a small annual fee is paid, this team can continue to develop and provide support.
Craft has an active community in which a lot of technical knowledge is shared by developers and there are many qualitative extensions to be found in the plugin store.
Craft is user-friendly
Craft's interface is tailor-made for you and is therefore very user-friendly. Content editors never see more than necessary in the CMS and can work with content in a targeted manner.
Craft Live Preview
Do you want to see immediately what your new content or the adjustment in your content will look like? Craft has the best "Live Preview" out there. Not only the page itself, but also how it will look like on the homepage and social media.
Craft Image Editor
Easily add photos? Craft has an "image editor" that is a fast favorite for all editors. Pick the focus point and the site will do the rest. The photo is automatically optimized in the correct ratio. Both on the site and on social media.
Craft offers building blocks
In Craft you make the building blocks that you need for your website once and then you can reuse them very conveniently over and over again.
Qualitative Craft plugins
The extensive Craft Plugin Store has many ready-made plugins for frequently requested functionalities and links. Where necessary, we build a plugin ourselves to connect Craft to your system or to add functionality.
Future-proof foundation
Craft's strength lies in the flexible structure of the CMS. It contains all the functionalities you would expect from a modern CMS, from permission management to API connections, but only if it is actually needed for a project. This makes Craft suitable for all types of websites, from simple to complex websites.

Industry-Leading Security
Craft CMS is built and supported by a professional team that considers security of paramount importance. Craft is being used by banks and organizations such as Microsoft, Apple, Reddit, Adobe, BigCommerce, Netflix, AT&T, McDonald's and Dell. In addition to internal security reviews of the code in Craft, an external team is also engaged for regular audits.

Joomla is one of the most popular open source content management systems in the world. Millions of websites are based on Joomla. Our explanation for that: Joomla is user-friendly, flexible and powerful! That is why Joomla is ideal for simple to very complex websites.
Joomla is more than just a technical solution for a website. It is also a global community, a network of professionals, specialists and enthusiasts who voluntarily contribute to the project to make it even better, more fun and more beautiful.
There is not one company behind Joomla, but many companies, organizations, teams and self-employed people, who all want Joomla to be and remain the best solution. We are also happy to contribute to the development of the CMS and the project.
Joomla! is a lot
Joomla has many features: it is multilingual, it has a Privacy Tool Suite, access rights control and much more out of the box. In addition, there are thousands extensions available in the Joomla! Extensions Directory™!
Joomla! is secure
Yes! Because millions of websites use Joomla, any "leaks" are found and closed very quickly. Joomla keeps hackers at bay through updates. So always make sure that the latest security updates for Joomla and extensions are installed.
Joomla! saves costs
You do not pay any license fees for Joomla. Knowledge of the system is freely available via the internet (in English and Dutch). You are therefore not dependent on one party for the support and development of your Joomla website.
Worldwide Joomla! network
Perhaps the greatest strength of Joomla: the global community. A large network of professionals and specialists works together in all time zones to ensure the latest developments in Joomla.
Search engines love Joomla!
The search engines know how to find Joomla sites very well. Joomla also has an arsenal of tools to take care of your SEO (Search Engine Optimization) down to the last detail.
Joomla! can do small, but also big
For example the United Nations, Exact.com and many others. Ebay, Citibank and Police Belgium chose Joomla as the basis for their intranet.
Choose between Craft and Joomla! CMS
---
For the visitors of your website, and in particular your target audience, it will not matter which CMS you choose. They shouldn't even see the difference.
Your visitor wants to know on your website what they can find, or do there, as quick as possible.
You can do both in Craft or Joomla, as long as they are properly built and set up. The choice is therefore more about the backend and how your organization wants to work. In the short and long term. Both systems have advantages and disadvantages here.
We are happy to help you choose, by asking the right questions, and by making the costs and benefits analysis.