We have been working with Craft CMS for a couple of years now so it was time to become a Craft Partner and get verified.
---
After submitting a Craft project for a technical review and customer references, Craft assessed it. That all went well and we are now officially listed as Craft Partner!
https://craftcms.com/partners/perfect-web-team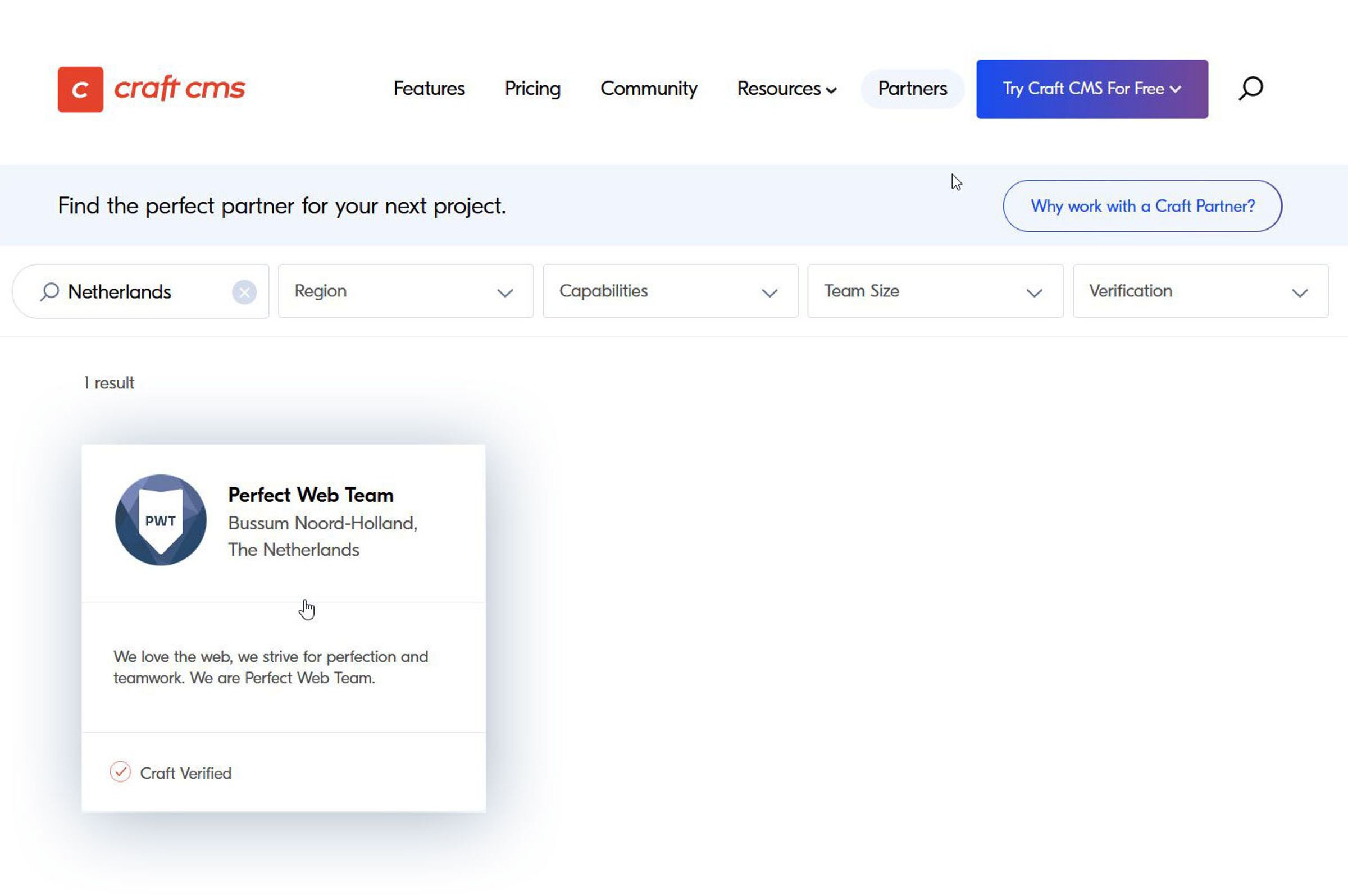 What is the Craft Partner network?

The Craft Partner network is a resource for businesses looking for Craft-related help or an agency to partner with on Craft projects.

All Craft Partners must be able to demonstrate their expertise in Craft by having an in-house developer, having completed at least five Craft projects, and proof that their business functions in a professional manner (e.g. are a registered business, have a business website, have a standard service agreement, etc.).
I heard from Niels and Astrid and they both had wonderful things to say about your company. I have updated your partner profile to be Craft verified. Below is your partner listing on our website.

- Heidi Crowell
Pixel & Tonic
What are the verification requirements?

A Minimum Number of 5 completed Craft Projects.
A Minimum of 2000 Professional development hours spent on Craft CMS.
A Minimum of two Positive Client References on a Craft CMS project.
A Minimum of one Full-time developer employed by the Partner in a full-time capacity experienced in working with Craft CMS.
A Minimum of one Project Review by the Pixel & Tonic team that have met their quality standards.