Last monday Martijn & Sander were guests in the PixproLabs live show with former Joomla President Sarah Watz from Sweden as host.

---
During this weekly live-show on Facebook Sarah interviews business owners, entrepreneurs, and experts to have a heartfelt and authentic conversation about business, life, and growth!
Live from The Netherlands, Sarah has the privilege having two awesome and inspiring gentlemen on the show at the same time, Sander Potjer and Martijn Boomsma from Perfect Web Team. They talk about how they started their Joomla! business, how to build a Perfect Web Team and how the Joomla! community plays a part in all of this.
"We started with marketing before our company existed by helping with organizing Joomla! days and we had the Joomla! magazine which we started with before our company, by doing that we got known in the Joomla! community."
In this episode you will hear:
How their team works together, in office and remote
How they train and recruit students
Why you should be looking over the shoulder of the end user
Qualifying clients, what is the first thing discussed with a new client
How they developed their marketing plan before they started their business
Learnings so far from being a Joomla! Learning Partner
How the popular Joomla! Extension ACL Manager extension came about and where it is heading
Other extensions in the works at PWT and when they will be released
How they are resonating around pricing their extensions
The challenges of using the name Perfect Web Team
How you can get involved in the Joomla! community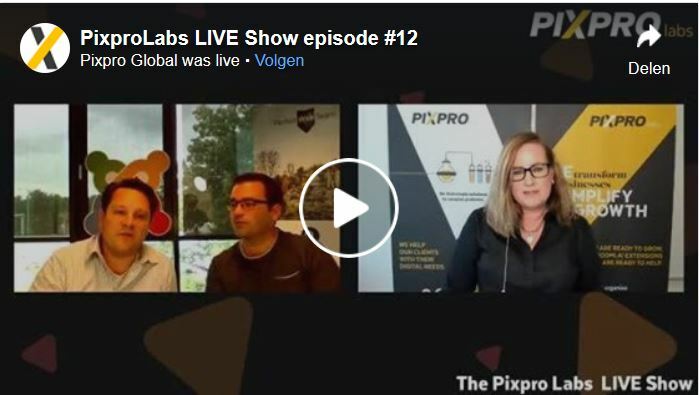 More shows
Have a look https://pixpro.net/labs/live-show.