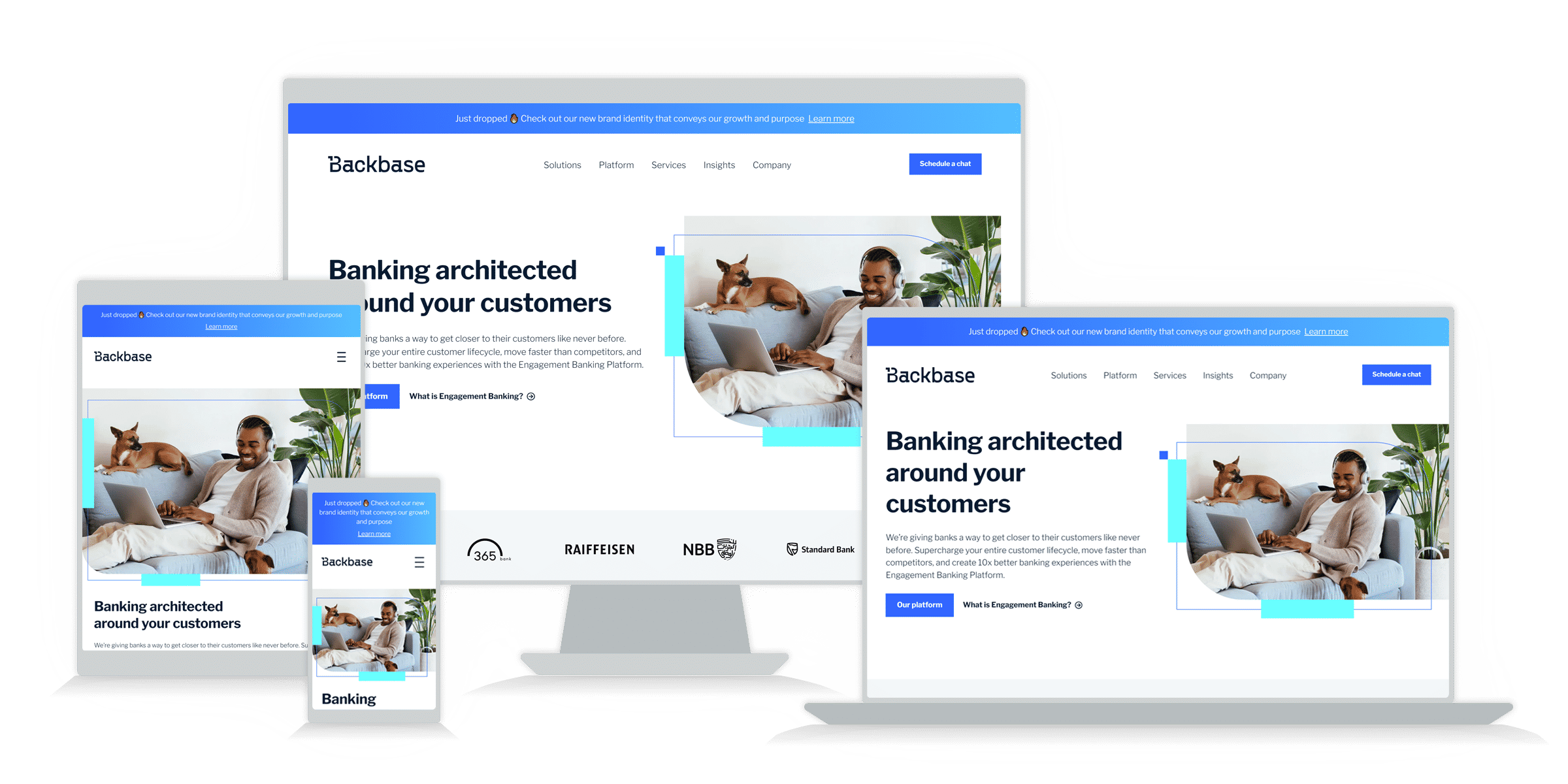 Craft CMS & Next.js website for Backbase.com
Just dropped 🔥 Check out the new Backbase website! With headless Craft CMS & Next.js frontend.
---
Backbase was struggling with multiple legacy WordPress sites that had many limitations and impossibilities. We were asked to help them create a new, very flexible and user-friendly multisite based on Craft CMS.
Using the provided input, we began creating wireframes which focused on developing a set of building blocks that could be used to assemble full pages.
With the wireframes and input from our front-end developers, the design team at Backbase started working on the design. Meanwhile, we began working on technically developing the site and building connections, such as with an external job vacancy system. Craft CMS was set up as a headless CMS, and the design was implemented on the front-end using Next.js.
Instead of multiple WordPress installations, there is now one stable foundation on Craft CMS from which multiple domains and languages can be managed. The sites were launched as part of the complete rebranding of Backbase, providing a great new foundation for the company to grow and with a lot of flexibility to manage the site and provide new content.
CMS
Our work