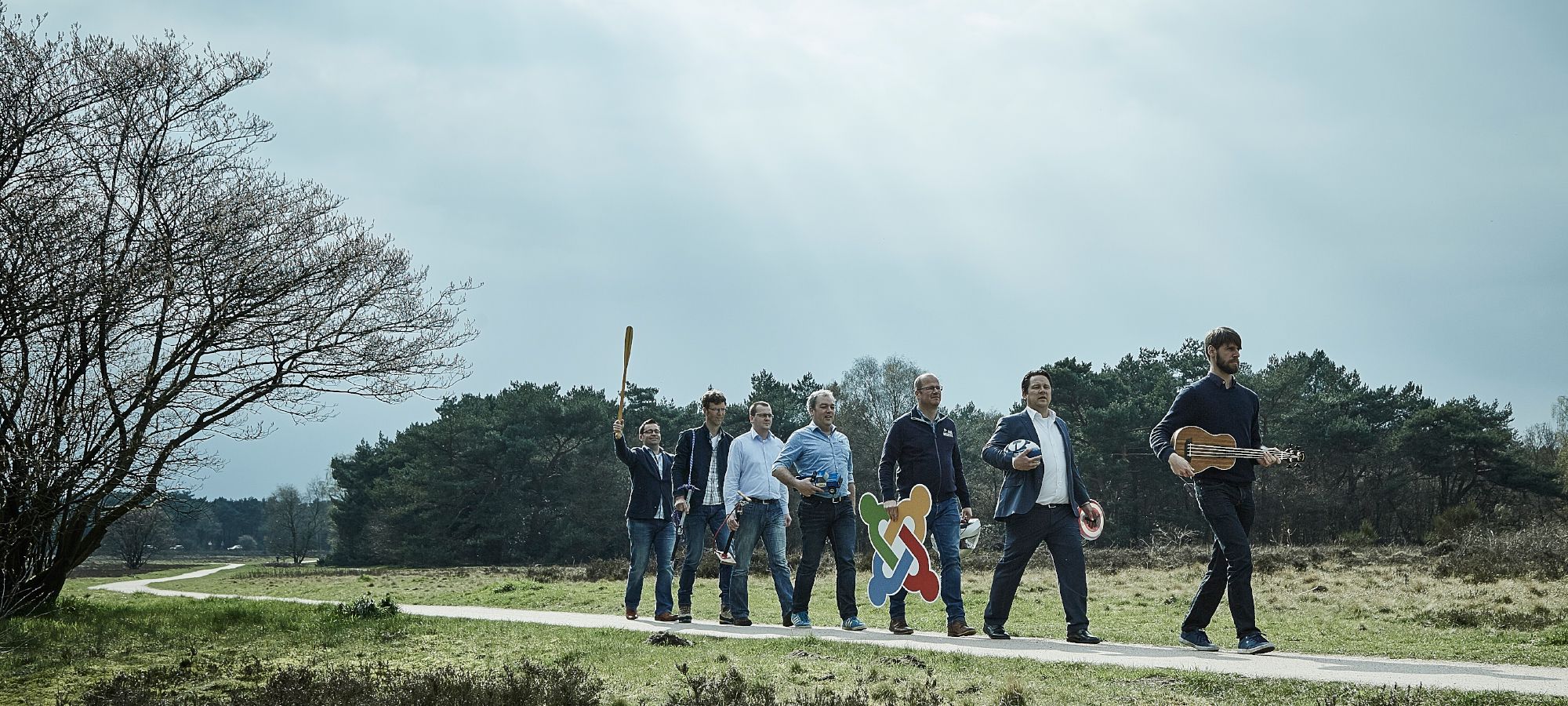 Project management
Who does what, when and how? With what budget? And what is the best method to get it done?
---
With bigger projects there are a lot of things to consider, possibly other parties and systems are involved and it's wise to get a clear view of all the conditions before you get started.
A projectplan and experienced projectmanager can help.
Waterval or Agile?

Any method and any tool is as good as who uses it. In general and maybe by definition you are more flexible with the "agile" method but depending on your organisation it might be better to go with the flow downstream. Some things need time to land first before you can continue.
The method to us is subordinate to the goal. We are result-oriented and like to use common sense and good communication to get to the desired results.

Track record
A wise person once said:

Don't listen to what people say. Look at what they do.
We are proud of our "track record" of projects that we have realised in time and within budget.
Just dropped 🔥 Check out the new Backbase website! With headless Craft CMS & Next.js frontend.

ANWB Golf, the largest digital golf club with over 55,000 members, asked us to build their new online clubhouse.

Last year we made an interactive online Christmas card and that inspired one of our clients to have an idea. "Couldn't we offer our range of training courses in a fun, online and interactive way this year?"

ROC Nijmegen is a regional school for vocational education with 10,000 students and 950 employees at modern locations in Nijmegen and Boxmeer. The website was due for renewal: A great project for Perfect Web Team.

Sometimes you just want to make something beautiful and fun! We like to create some brightness, especially during the dark days before Christmas. This is how the idea for our alternative digital Christmas card was born.

Parcls is the sustainable and personal neighborhood parcel service in Amsterdam where consumers can store, collect, return and have their parcels delivered at home with zero emission. In this new version of the website, but especially the improved dashboard and customer portal, we have used the Craft CMS.

The Dutch Public Broadcasting (NPO) launches the new audioplatform "NPO Luister" for all fans of podcasts and radio. The audience can now listen to all podcasts and radiobroadcasts of the NPO for free with one APP. For the promotion of this APP we build the supporting website.

NPO 3FM is one of the main Dutch pop/rock radio stations with a history dating back to 1965! It can be compared with BBC Radio 1.

The NPO 3FM radio station has a busy and popular site and Perfect Web Team had the opportunity to build the newest version of their website!

Exact is the business software market leader in the Benelux. Perfect Web Team helped Exact with several challenges in the new website exact.com, like the implementation of Google AMP, Joomla custom fields, Google's datalayers, structured data and more.

NPO Radio 4 is the Public Radio station for classical music. Perfect Web Team was allowed to build the new website!

Established in 1951, the International Organization for Migration (IOM) is the leading inter-governmental organization on migration and works closely with governmental, intergovernmental and non-governmental partners. It's the United Nations Migration Agency. We we're asked to design and build the new online portal for the Dutch department..

NPO Radio 1 is the news and sports channel. The largest in the Netherlands with about 2.5 million listeners per week. We were allowed to design and realize the new website!

Parcls.com is a new service to easily receive your parcels when you are not at home. With Parcls you can agree exactly where and when you will receive your package. We were allowed to realize the design, the website and the custom web application.

After more than six years, the website of radio station FunX of the Dutch Public Broadcasting (NPO) was in dire need of a thorough overhaul. NPO FunX is the public urban radio station with a diversity of music styles, including r & b, hip hop and dance.

Lexpo is a conference focused on innovation in the legal sector. Whether we could realize a tailor-made event website in the short term ...

ANWB Golf is the largest and most active (digital) golf club in the Netherlands. With more than 30,000 members, ANWB Golf has taken a prominent role within the total Dutch golf world and the number of members is still growing. We had previously made the Joomla website and were now allowed to renew it.