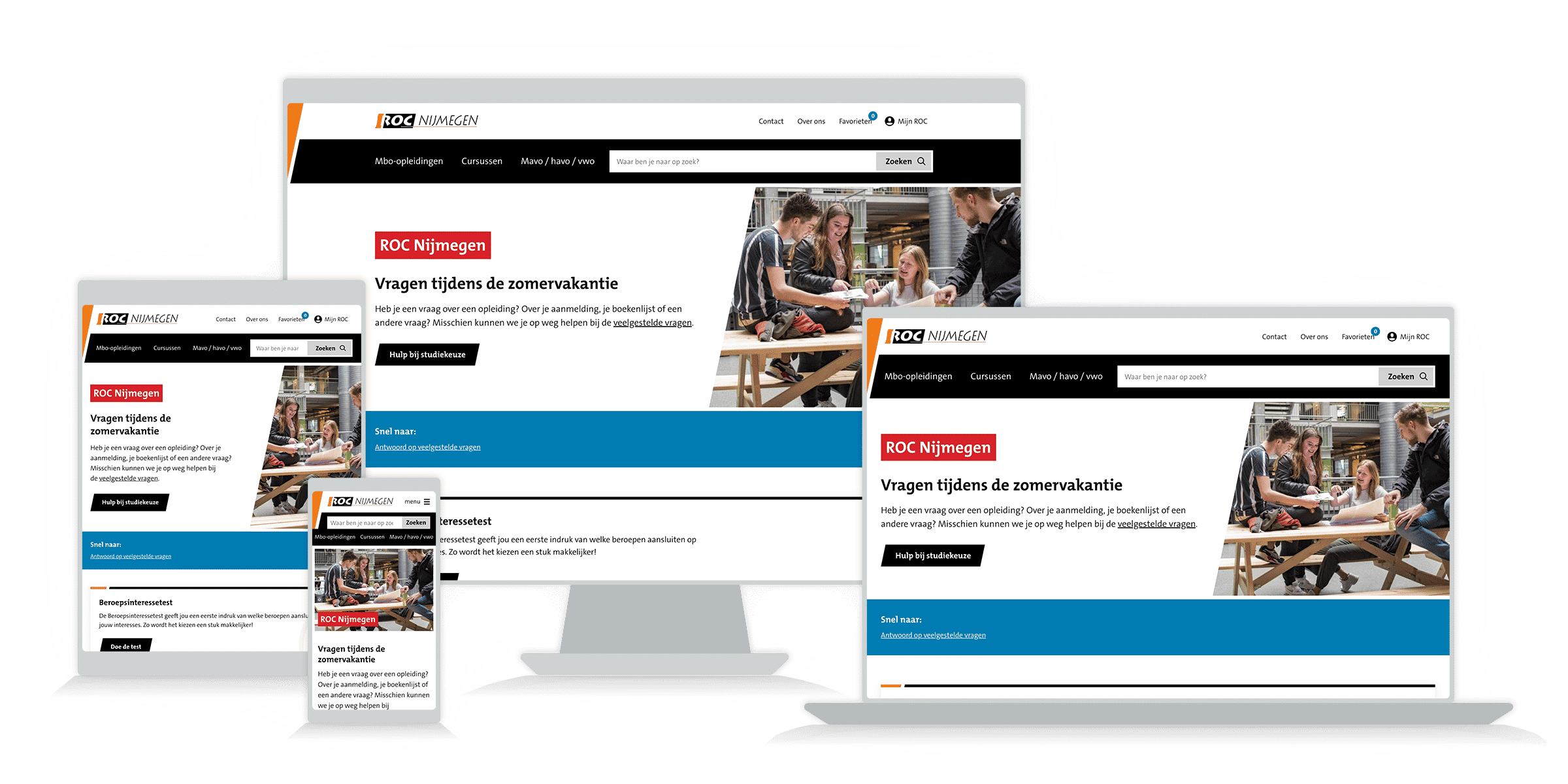 ROC Nijmegen new website project
ROC Nijmegen is a regional school for vocational education with 10,000 students and 950 employees at modern locations in Nijmegen and Boxmeer. The website was due for renewal: A great project for Perfect Web Team.
---
Through a great collaboration to a fantastic result! Thanks to your expertise, we now have an accessible and user-friendly website.
The challenge
Putting a new website live with project management, on time and within budget, is always a challenge! We have used the Scrum method for the development of the website. A multidisciplinary team worked on the website in short sprints of two weeks. During a sprint, the "User Stories" that had been worked out in advance were picked up. After each sprint, a working website was available that could be tested and discussed.
In this case, there were a few more goals:
Demonstrably higher findability based on an SEO benchmark
Better findability of training and courses
Customer-oriented and user-friendly
The result
New look & feel
Focus on the target audience
Focus on usability
Elastic search
User-friendly way to direct users to information and answers
Improved usability of website on mobile devices
Complies with government web guidelines
Digital corporate identity guide
A basis on which to continue to develop in the future
Easy content manegement of pages
They work with many (external) editors who have to be able to get started without training. Our starting point was that the editors can work from one page in the CMS to build the pages. For this we have added a layer on top of the standard Joomla articles system so that creating pages is as simple as filling out a form.
CMS
Our work