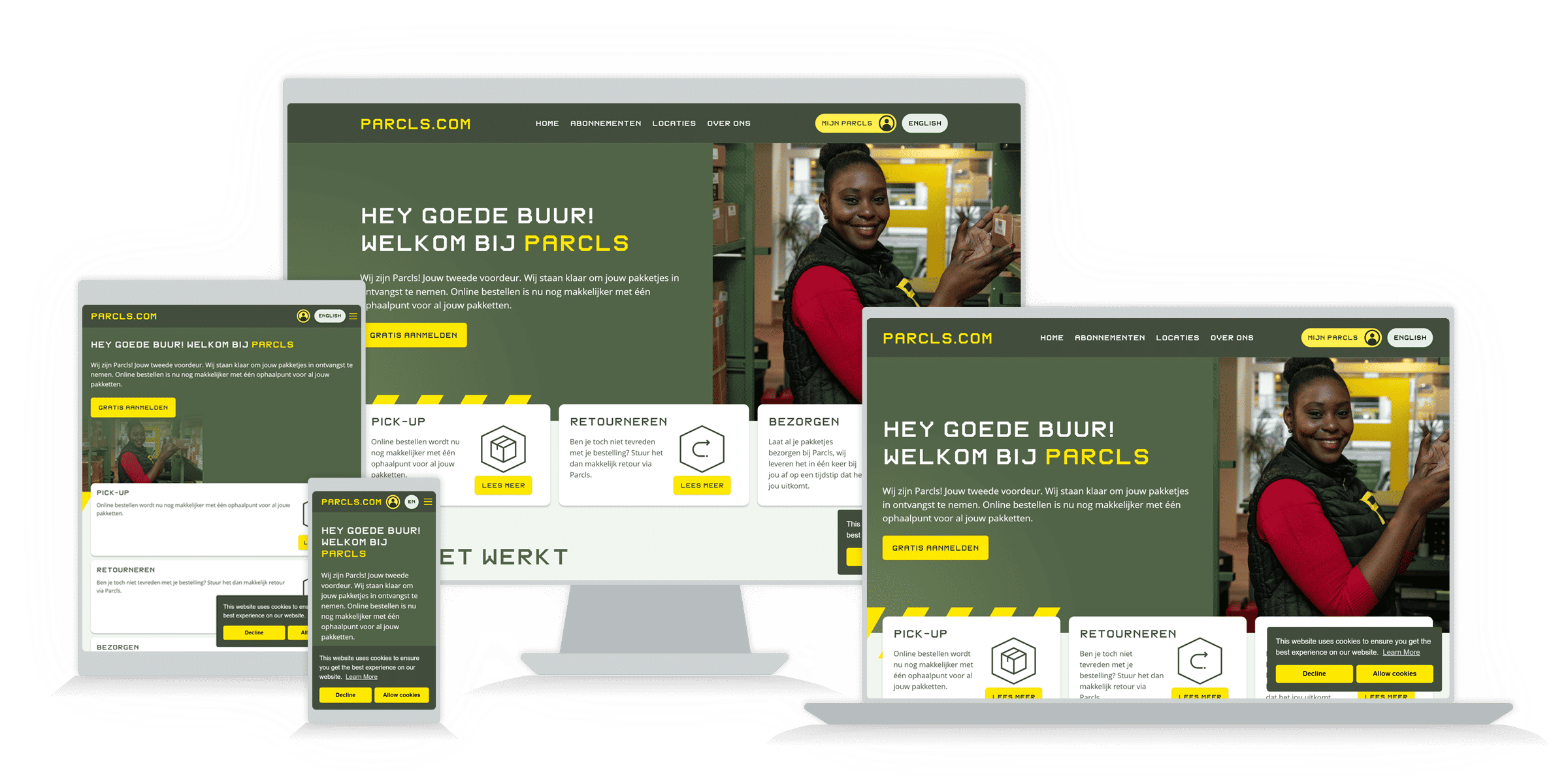 Customer portal Parcls.com
Parcls is the sustainable and personal neighborhood parcel service in Amsterdam where consumers can store, collect, return and have their parcels delivered at home with zero emission. In this new version of the website, but especially the improved dashboard and customer portal, we have used the Craft CMS.
---
Sander and his team have done a fantastic job with a new user interface, a customer portal and a full-fledged customer management module!
In this project, the website or "the front" is a relatively small part. Much more important is the customer portal "My Parcls" and the dashboard that the employees in the stores use for all packages.
By listening carefully to the employees and organizing their work in the dashboard smartly, a lot of time is saved and all administrative actions can be done easily. There is now always an overview of every package in every store.
A lot is also automated in the background and linked to all kinds of systems and hardware: New packages are scanned with an app and are forwarded to the site via an API. There, the system filters the customer name from the label and makes a match with the right customer. This customer receives a notification by e-mail or text message, that a package is ready for pickup and in the meantime a label rolls out of the label printer, for the package.
For private customers with paid subscriptions, we have made an API link with "Mollie recurring payments" for automatic collection of the subscription payments. Business clients can submit their packages to Parcls via the developed API and also track the status in the system.
In short, it has become a versatile web application with all kinds of roles, interfaces and links, where we have kept it as simple and fun as possible for everyone!
CMS
Our work